Catering
Nothing brings people together like food, let Pizza Pub cater your event.
NOTHING BRINGS PEOPLE TOGETHER LIKE FOOD. LET PIZZA PUB CATER YOUR NEXT EVENT.
We've been catering events, in and around the Dells, since 1983. Please call or email for more information and let Pizza Pub help make your event extra special. For groups of 20 or more people. Please order at least one week in advance.
Contact Pizza Pub for your next private event.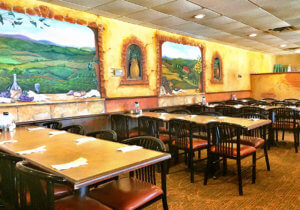 Appetizers
Don't keep everybody waiting. Kick off your event with something to nibble on.
Mozzarella Sticks w/ Dipping Sauce
(per person) 3.50
Cheese Spread & Assorted Crackers
12 oz container 7.50
32 oz container 18.00
sleeve of assorted crackers 1.50
Chicken Wings
whole chicken wings, plain or with your choice of BBQ, hot sauce, or sweet chili 1.50 (per wing)
Veggie Tray
with dill or Ranch dip 50.00
(per tray feeds 20-25 ppl)
Tossed Salad
for 12 ppl 30.00
for 20 ppl 45.00
Pasta Salad
for 12 ppl 35.00
for 20 ppl 55.00
Meatballs
your choice of Swedish or BBQ meatballs
75.00 (serves 15-20 people)
Dinners
(Served family style – Orders must be placed 1 week in advance)
Lasagna w/ Garlic Bread
feeds 20-25 ppl 150
Spaghetti w/ Garlic Bread
6.99 (per person)
Spaghetti w/ Meatballs and Garlic Bread
8.99 (per person)
Fettuccine w/chicken and broccoli
9.99 (per person)
Broasted Chicken (per piece)
2.25 (per piece)
Broasted Chicken Meal
With Mashed potatoes, Gravy, Corn and Dinner Roll 12.99 (per person)
Sliced Roast Beef
With Mashed Potatoes, Gravy, Corn and Dinner Roll 15.99 (per person)

Beef and Chicken
With Mashed Potatoes, Gravy, Corn and Dinner Roll 19.99 (per person)
Large Submarine
With Ham, Turkey, Roast Beef, Lettuce, Tomato, Black Olives, American Cheese with Special Sauce (Homemade Italian Dressing) 16.00
Beverages
Bottled Water
2.50 (each)
20 oz. Bottled Soda
2.50 (each)
Desserts
(Orders must be placed 1 week in advance)
Cheesecake, Brownies, or Assorted Flavors of Dessert Bars
3.00 (per person)