Our Commitment
In Response to COVID-19
To Our Loyal Customers,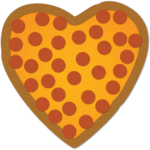 First and foremost, we missed you! We also wanted to express our sincere concern for everyone who has been impacted by COVID-19.
For almost 40 years, our family-owned and operated business has been dedicated to genuine hospitality while always having the best interest of the guests (YOU) in mind. With that said, we continue to reinforce our strict sanitary practices and closely monitor the CDC recommendations. Although our dining room is now open again, we feel very fortunate and wanted to communicate our changes going forward in the wake of COVID-19. As we continue to evolve in response, be confident we have your best interests in mind.
DINE-IN
Our tables are separated by more than six feet.
Table are sanitized after each guest.
LESS PRINTED MENUS, GOING DIGITAL
Our tables now offer QR codes that direct people to use our online menu.

Less printed menus = less contact. QR option keeps the menu out of your hands and accessible by your devices. Aim your device camera, like you would take a picture on your phone or tablet to get directed straight to our online menu.
CURBSIDE PICKUP
·Requiring all managers and staff members to wears masks and gloves when interacting with our guests or between one another.

Cleaning and sanitizing all cashier counter surfaces after each use.

When placing orders, encouraging customers to make a payment over the phone to limit contact between staff and guests.

Constant handwashing and A LOT of sanitizers readily available

Ensuring proper social distancing; this includes asking guests to wait in their car. We will bring the order out to you when it is ready!
CONTACTLESS DELIVERY
We deliver FURTHER than anyone else, and all of our deliveries are FREE if you order within the limits.

Requiring all delivery drivers to wear masks and gloves when delivering orders to your door.

Contactless delivery is available as an option. Our delivery experts will notify you when the order has arrived and called you (keep your phone handy). They will place your order on a clean and safe surface in the location that you've specified.

When placing orders, encouraging customers to make a payment over the phone to limit contact between delivery drivers and guests.

We are committed to looking after our team while we are adapting and continue to donate food to our community members and healthcare workers. We are SO grateful that we can
continue to serve you while you are making new Pizza Pub memories at home. We look forward to seeing you all again when the time is right. Stay safe and look after each other.
With Love,
Everyone at Pizza Pub